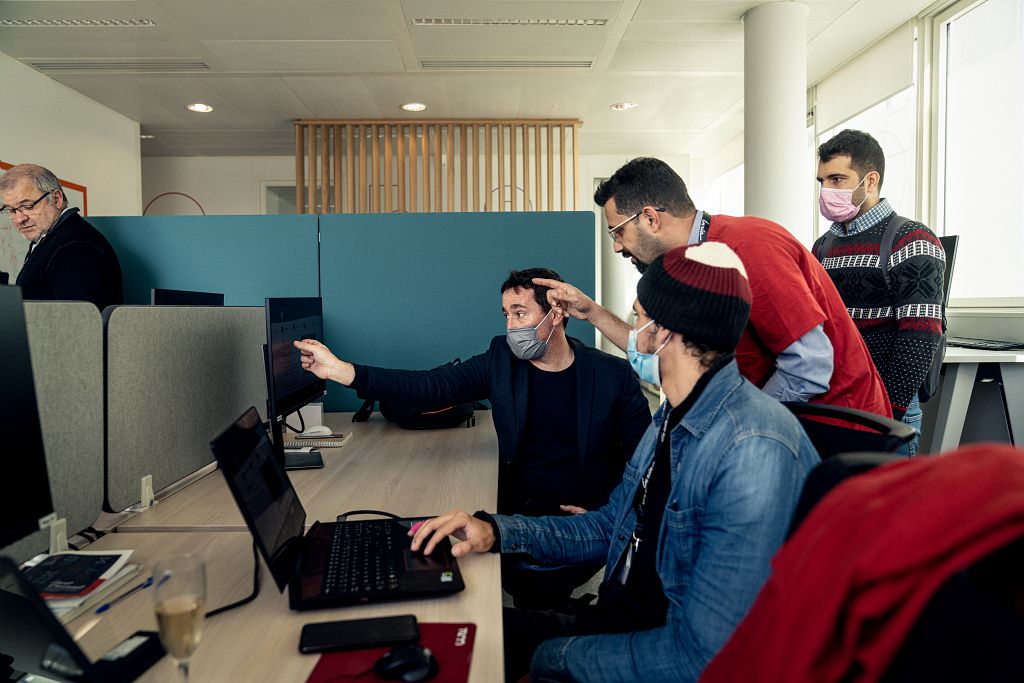 The "Co-Design", the Support by Inria Startup Studio – a Point of View
Our co-design works much like the advice provided by the board of directors of a startup. Whether the directors are investors, industry experts or friends, they provide advice to the CEO of the startup who defines the strategy of his company. He alone can know, with his team, all the details of the status of his project and suggest the directions to take.
By Hervé Lebret, co-head of Inria Startup Studio (ISS) since September 2019.
The added value of an ecosystem tool is never quite where you think it is. An investor will always tell you that it's not her money that counts, but rather the expertise and experience she brings. An incubator will tell you that it is not the number of m2 it has, but the services it provides to entrepreneurs. And a support structure will specify that its network is as important as the assistance provided in the development of the project. Everything is in everything and vice versa.
However, each entity has its specificities, its strengths and undoubtedly its weaknesses. So what are the specificities of "co-design", Inria Startup Studio's support methodology? Our motto is "the entrepreneur at the center" and never has a motto been used so well. We believe from experience and conviction that only the startup project owner has the right to decide about the fate of his adventure. He may have no experience, he may feel incompetent, but the analogy with parents having a first child is interesting. The lack of experience does not remove responsibility or the right to decide of parents. On the other hand, parents will seek advice from experts in health, education or from friends who have had their own experiences. The ISS project owner will receive advice from the ISS co-designers and innovation managers from the centers and is free to seek further advice from friends or experts if he or she wishes.
We nevertheless have strong beliefs. More than 20 years of experience of our co-designers (see team page) in investment, support for the creation of startups, but also in deeptech research and innovation and "business development" are, we believe, tokens of credibility. And we also have our references: for the creation of startups, my mentor is Steve Blank and his now famous "customer development". The first key idea of the support is to pause the technological development, the definition of the product or service to be provided to hypothetical future customers. It is first necessary to put the priority on the discovery of these possible prospects. Steve Blank even writes "Stop Selling, Start Listening". Once the need of customers has been validated by a research which can only be done on the (battle)field (and only once these have been validated), then the holder can switch to a sales mode and resume the development of their product based on what they have learned. I can't help quoting Steve Blank: "Finding the right customer and market is unpredictable and we'll screw it up several times before we get it right. Experience with scores of start-ups shows only in business schools case studies does progress with customers happen in a linear fashion. […] It's OK to screw it up if you plan to learn from it." And don't get me wrong, it's an unattractive and difficult thing to contact 50, 100 prospects when you've never done it. But it becomes very rewarding if you have a passion for your project and have a real impact.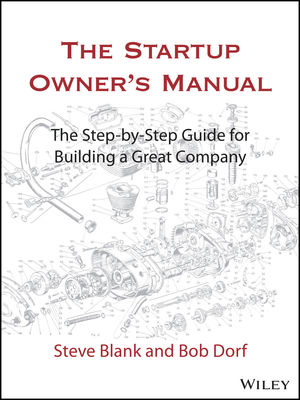 Advice similar to those of a Board of Directors
Our co-design works much like the advice provided by the board of directors of a startup. Whether the directors are investors, industry experts or friends, they provide advice to the CEO of the startup who defines the strategy of his company. He alone can know, with his team, all the details of the status of his project and suggest the directions to take. Rarely, an adviser will give an order, he will question, she will suggest, unless he feels the company is in danger. I have another reference on the subject, a magnificent book.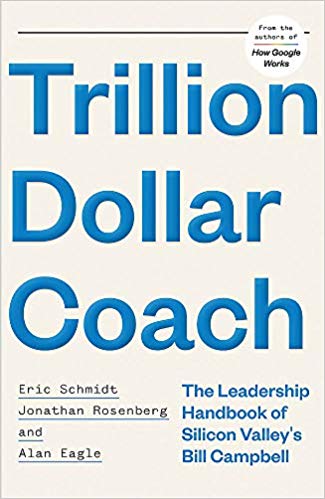 Bill Campbell was among others the coach of Steve Jobs, Eric Schmidt and the founders of Google. Here is a new quote that pretty much says it all: Alan Eustace called Bill's approach "free-form listening" – academics might call it "active listening," a term first coined in 1957 – and in practicing it Bill was following the advice of the great UCLA basketball coach John Wooden, who felt that poor listening was a trait shared by many leaders: "We'd all be a lot wiser if we listened more," Wooden said, "not just hearing the words, but listening and not thinking about what we're going to say." Bill's listening was usually accompanied by a lot of questions, a Socratic approach. A 2016 Harvard Business Review article notes that this approach of asking questions is essential to being a great listener: "People perceive the best listeners to be those who periodically ask questions that promote discovery and insight." "Bill would never tell me what to do," says Ben Horowitz "lnstead he'd ask more and more questions, to get to what the real issue was." Ben found an important lesson in Bill's technique that he applies today when working with his fund's CEOs. Often, when people ask for advice, all they are really asking for is approval. "CEOs always feel like they need to know the answer," Ben says. "So when they ask me for advice, I'm always getting a prepared question. I never answer those." Instead, like Bill, he asks more questions, trying to understand the multiple facets of a situation. This helps him get past the prepared question (and answer) and discover the heart of an issue.
We try to act in this way in the ISS boards, in the regular meetings between entrepreneurs, innovation managers and co-designers. Again, we would be very ill-advised to impose or decide for the entrepreneurs, because it is not our project! Of course a (first-time) young entrepreneur has less experience than a Silicon Valley serial entrepreneur (and we have less experience than Bill Campbell!), but the principles are the same. A project owner often naively believes that he will find answers to his inexperience by having others do things. He will recruit developers to build his product, sales people to generate income. Certainly, he will be able to do so once the startup has been created and if he has the adequate funds. In the meantime, he will have to get his "hands dirty", no doubt doing both the first developments himself (demonstrator, prototypes or "proof of concept (PoC)") and the first business steps (discovering customers, not the sale yet). We will help him in this double task but we will not replace him. To quote Steve Blank one last time: The [time spent in] product development prevents founders from deeply understanding their customers and their market. Responsibility for validating the founders' core assumptions is delegated to collaborators, to the sales and marketing team. This means that founders are isolated from listening directly to customer feedback – good, bad and worse. Even worse, the founders will not really understand if customers will buy and what features are salable until the first delivery to the customer. On the contrary, when a knowledgeable founder walks out of his office and hears for the nth time that the product is unsalable, he will realize it and change direction. A process to give founders ongoing interaction with customers – from day one – is critical. (The original version with the telling subtitle The Outsourcing of Founders Responsibility can be found here.)
The dimensions of an Entrepreneurial Project
Again, entrepreneurship can seem like an insurmountable task and indeed this learning does not happen overnight. We are here to advise and help people. And much more. This learning begins with basic training that we offer through programs built by professionals but also through specific workshops that we provide ourselves in all the essential components of entrepreneurship and business creation. It is worth recalling here these essential components:
Entrepreneurship: Posture, Vision, Mission, Values, Entourage including co-founders.
Marketing: Strategic marketing, Marketing of innovation, Segmentation, Customer discovery, Value proposition, Digital marketing, Deeptech specificities (digital), Techno push.
Business: Business model, Finance, Go to market, Partnerships, Pricing.
Commercial: Prospecting, Offer, Technical: purchasing process, pricing, ordering, invoicing, commercial contracting, negotiating, closing, commercial action planning.
Business creation strategy: Governance, Shareholding, Business plan, Sources of financing, VCs/BAs, Ecosystems.
Business management: Accounting, Treasury, HR, labor law, Governance, Business law, GDPR.
Organization: HR recruiting, HR remuneration and profit-sharing, Management, Corporate culture and values.
Product: R&D, (the term R is crossed out because a startup generally has neither the time nor the resources to do research, the startup must focus on the development of its product) MVP/prototype, Product/factory development software, Industrialization, Certification, Quality & After-Sales Service, IP, Deeptech specificities (digital) – the tech risk.
All these dimensions of business creation will be addressed in the co-design of ISS, during the boards and more generally during all the exchanges between the entrepreneurs on the one hand, people in charge of innovation in the Inria centers and co-designers on the other.
The entrepreneur will also have multiple opportunities to make his project known to future prospects, investors but also future recruits. Find Your Cofounder, Vivatech, Big, our Pitch & Talks, our Fête des Startup are just a few examples of events that enrich our support!
The Entrepreneur decides
But, and there is a but, we have not forgotten our motto "the entrepreneur at the center". We don't decide. We do not force the entrepreneur to take any action (except for these regular board meetings and to follow the rules of the employment contract that he may have signed when entering the ISS program). We advise, we suggest, but the entrepreneur decides.
Finally, this intense work during 12 months is only the beginning of the adventure. The ISS program is often the first support mechanism that project owners benefit from in. When the team leaves the program, it will no longer be funded by Inria. It may be able to stay on the Inria premises for a while. Then it will fly on its own or perhaps stop the project. There is no point in locking yourself in a project that has no chance of success. We will help the team to find its future support in the ecosystem (see article), and also to create the startup (of which we will take 5% of the starting capital): an incubator for some, subsidies (in particular from BPIFrance and regions) or private investors for others, there is no single development model, just as there is no single support model or way of being an entrepreneur.
In summary, our program is made up of 6 pillars that we believe are essential:
– support, "co-design" with 4 hands by the innovation team of the center and the co-designers of the startup studio,
– funding: up to 2 people for 1 year and a project budget. Financing is critical and any investor knows very well that advice is essential, but "cash is king",
– housing: in one of the 9 Inria centers in France,
– training: on all aspects of entrepreneurship,
– events: with the ISS community and much more, – networking: access to national and international contacts.
Publication date: 15/11/2022